---
What we repair. Generally, any clock of good quality will respond well to proper repair. We do not service novelties or bedside alarms, as many times these were not intended to be repaired.
How we do repair work. Our company, in most cases, will undertake the repair of clocks that are worthy of the time and effort necessary to service them correctly and completely. This can most accurately be answered by allowing us to inspect the clock intended for repair. If we feel we can repair it to work as intended by the original maker,then we give the owner an estimate as to what we feel will be the total charges to service such a clock.
How to schedule a repair with us. It is not necessary to have a specific schedule to bring your clock in for inspection; we are happy to take the time to look at it whenever you have an opportunity to bring it to us. We are open 9:30 to 5:00 Monday through Friday, and Saturday until 1:00. This is full-time. It may be advisable to call first if you are coming a long way or if you may need assistance when you arrive. It is rare that we would not be open but it does happen, as we will occasionally be called out to a large clock in a municipal building or college campus where we are unable to make the appointment during our "off" hours. Grandfather clocks are serviced in your home in what we label a "house call". All that is required is a call from you and we will let you know what is involved and take it from there. Our first intent is to repair the grandfather clock in your home if possible. All house calls are serviced by one of our Certified Master Clockmakers with over 35 years of experience.
---
Click on pictures to enlarge.
Here are more examples of our work, "Before and After" views.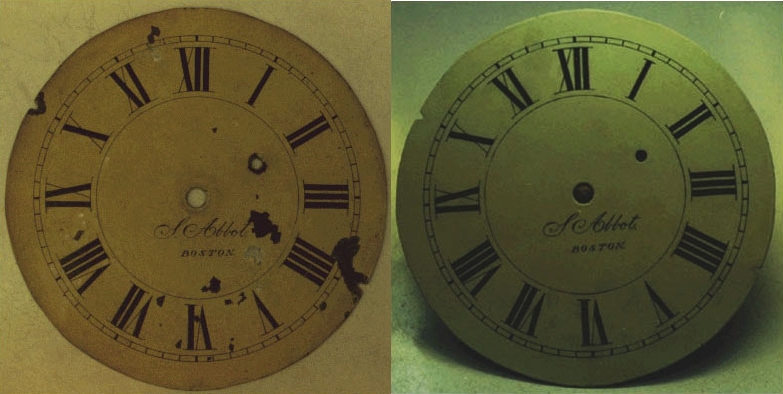 ---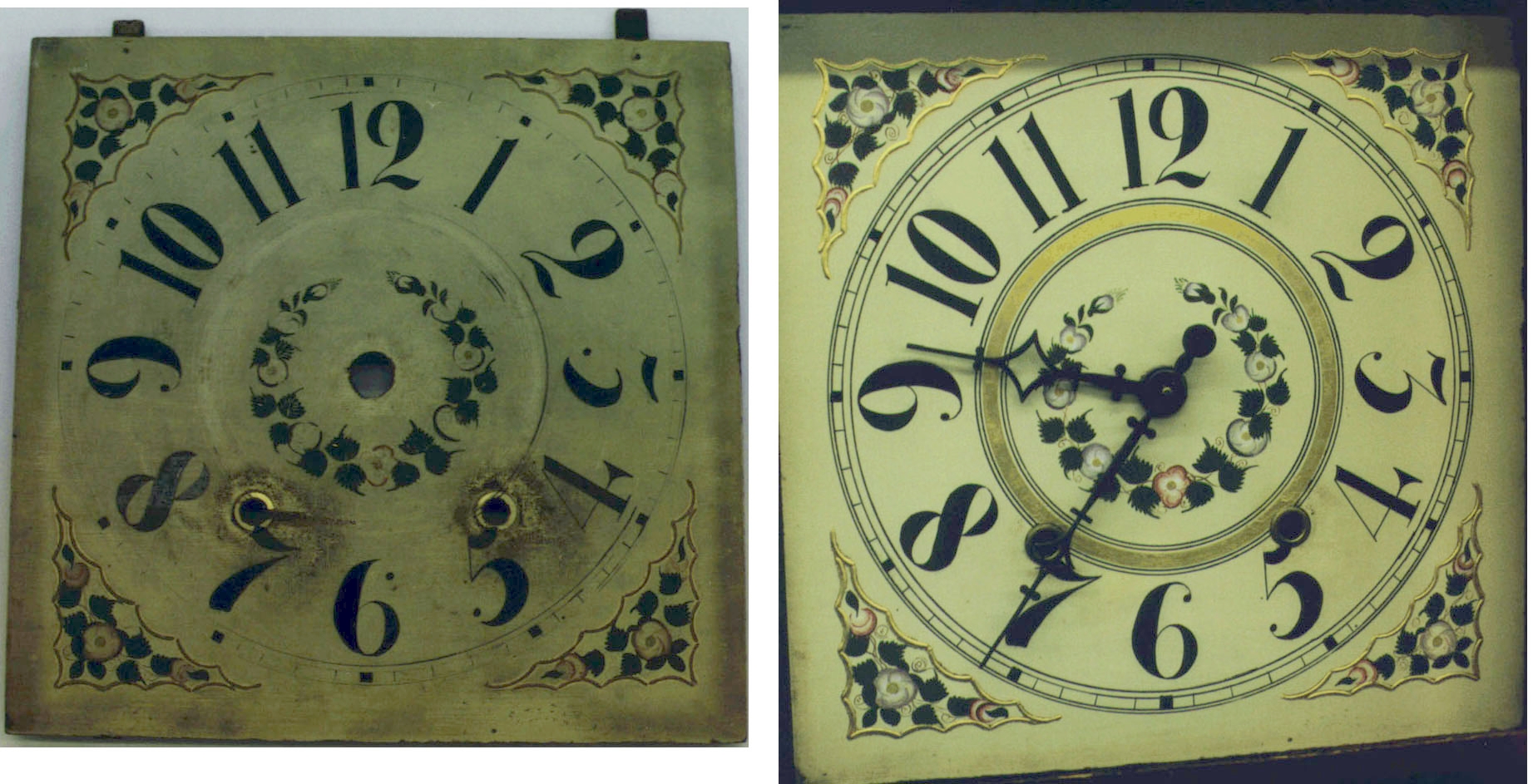 ---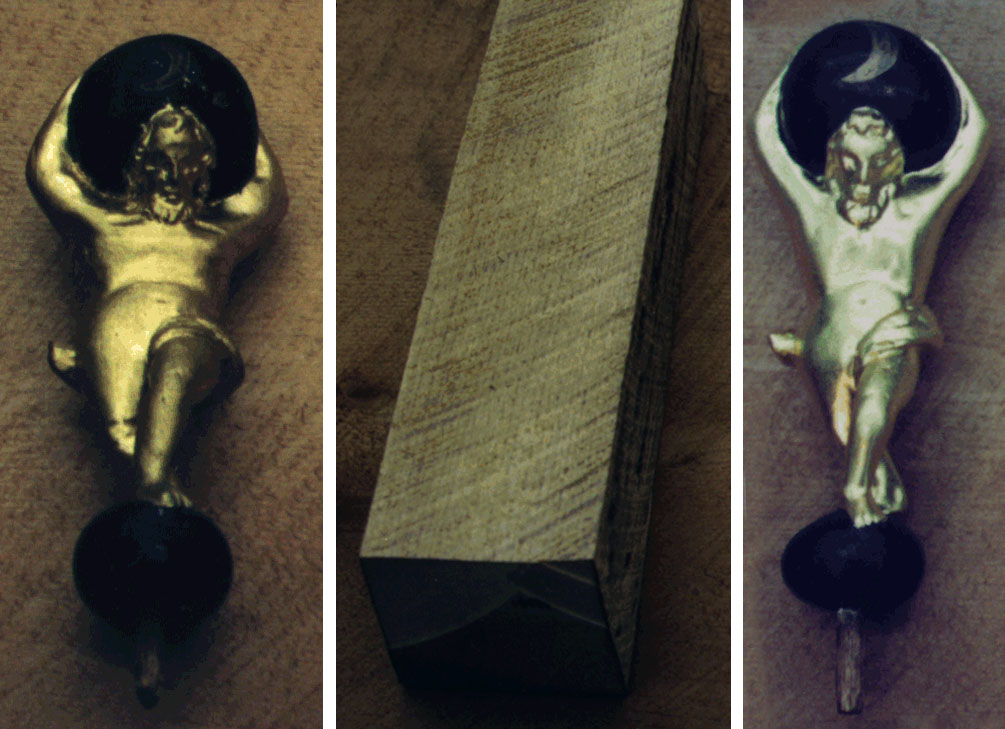 Atlas bearing the world. Block of wood (center) is what the reproduction (right) was carved from.
---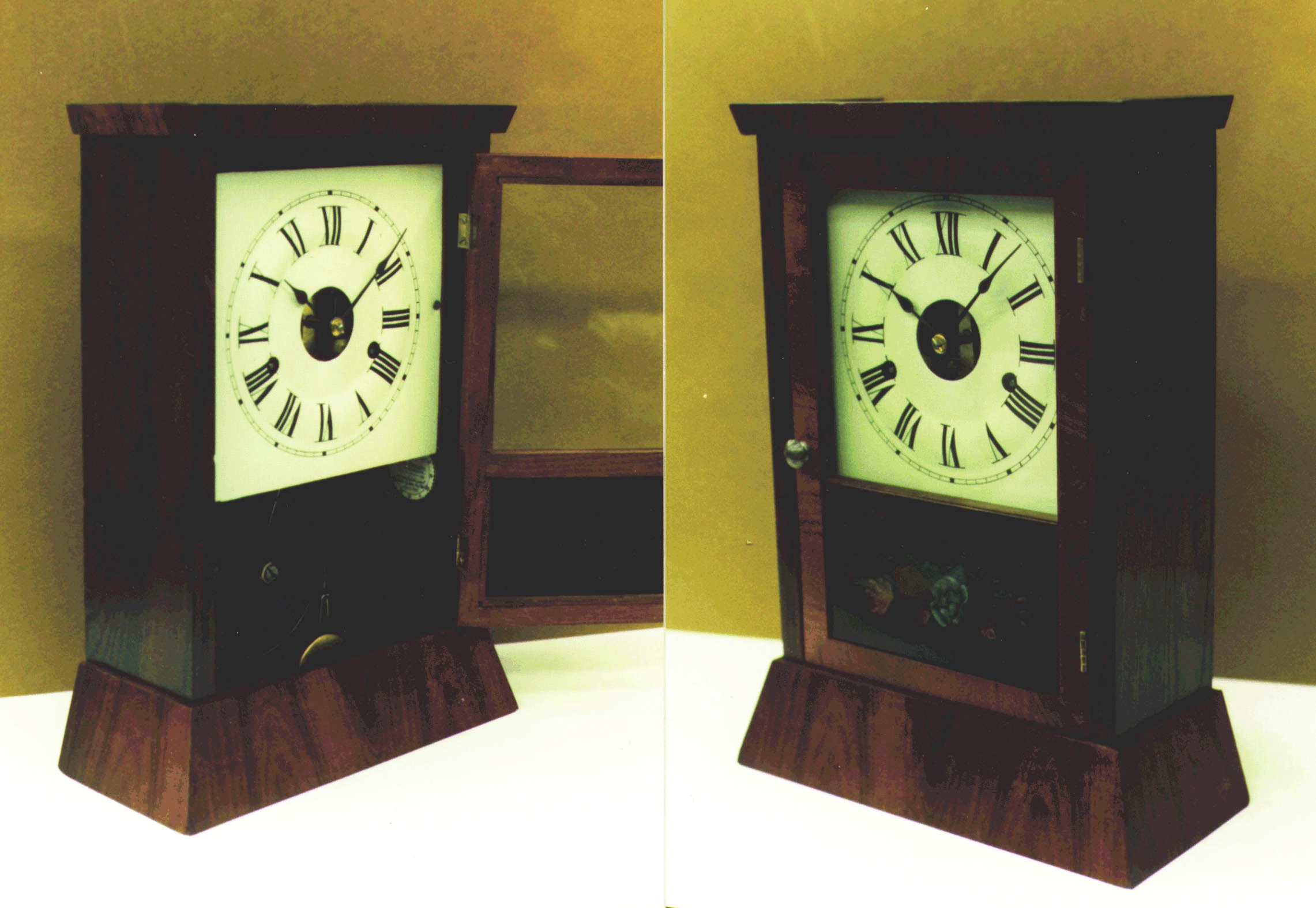 ---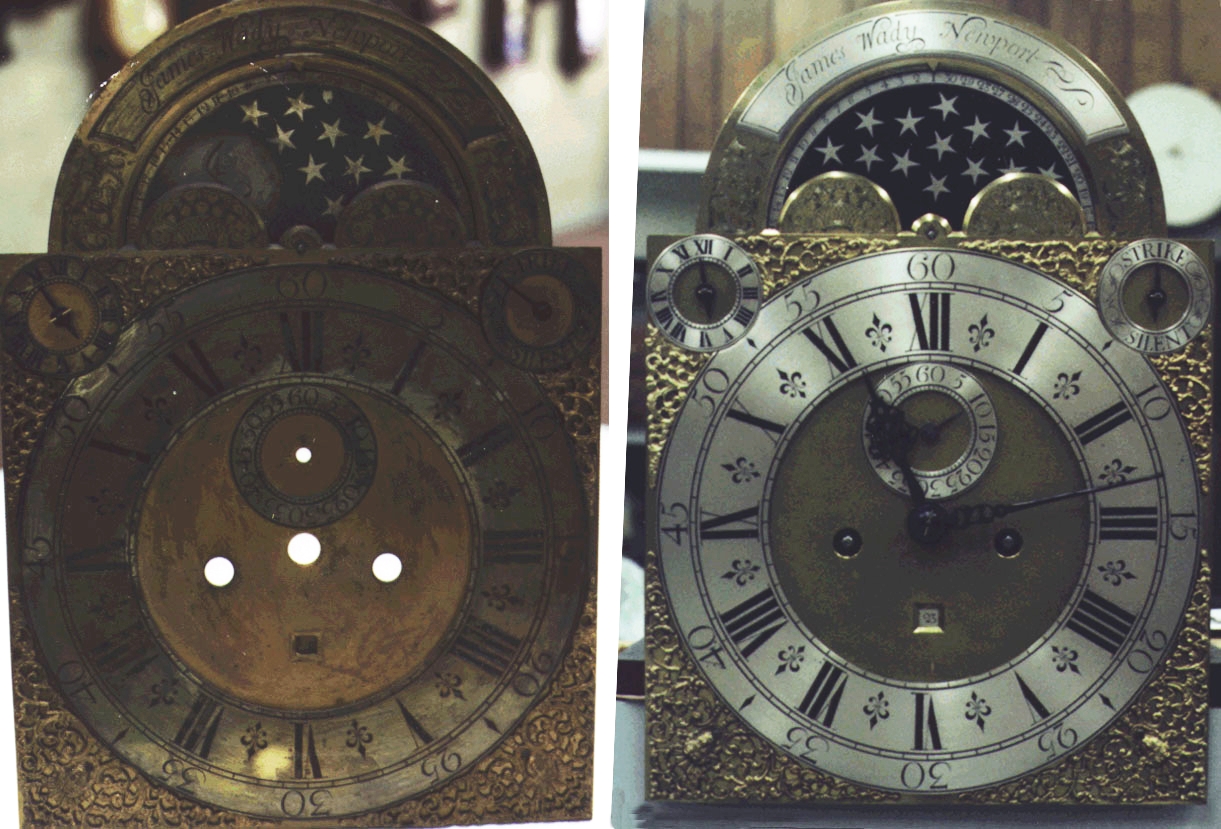 ---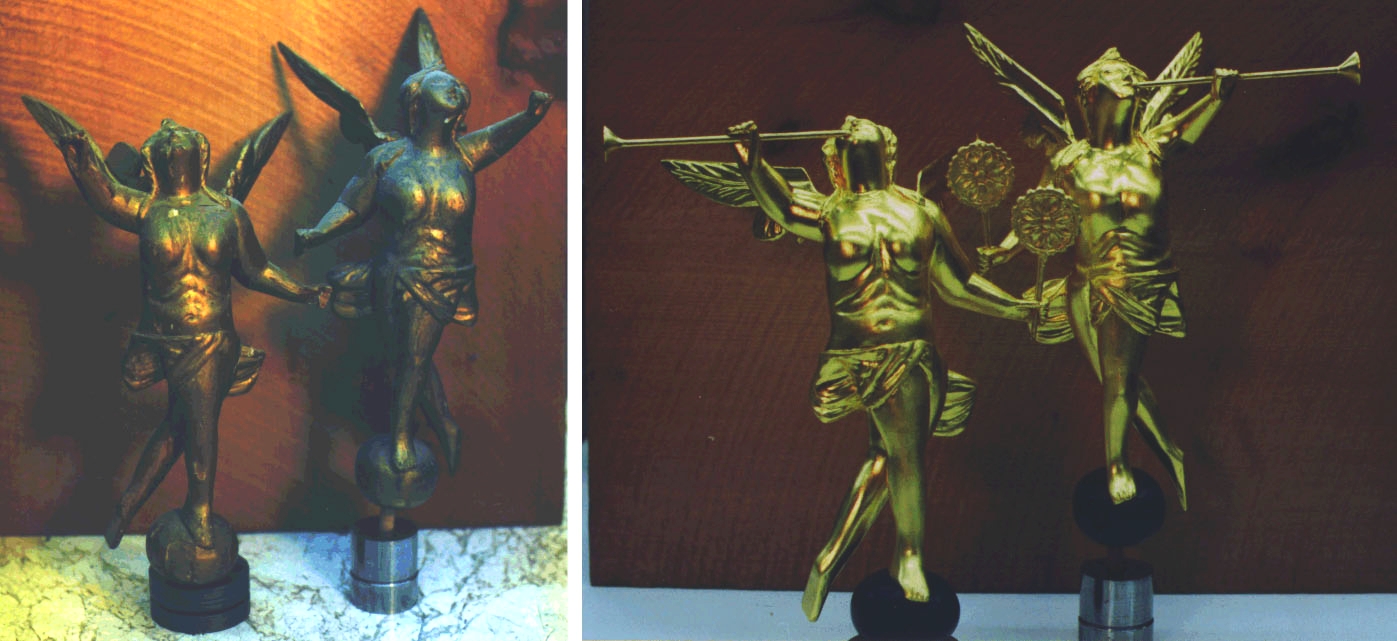 Pair of angels. Notice the missing horns and broken hand on originals (left).
---
---
Original version was: 19-Apr-2006.