~Antique Clocks~  
Sealed Mercury Pendulum
French Mantel Clock.
---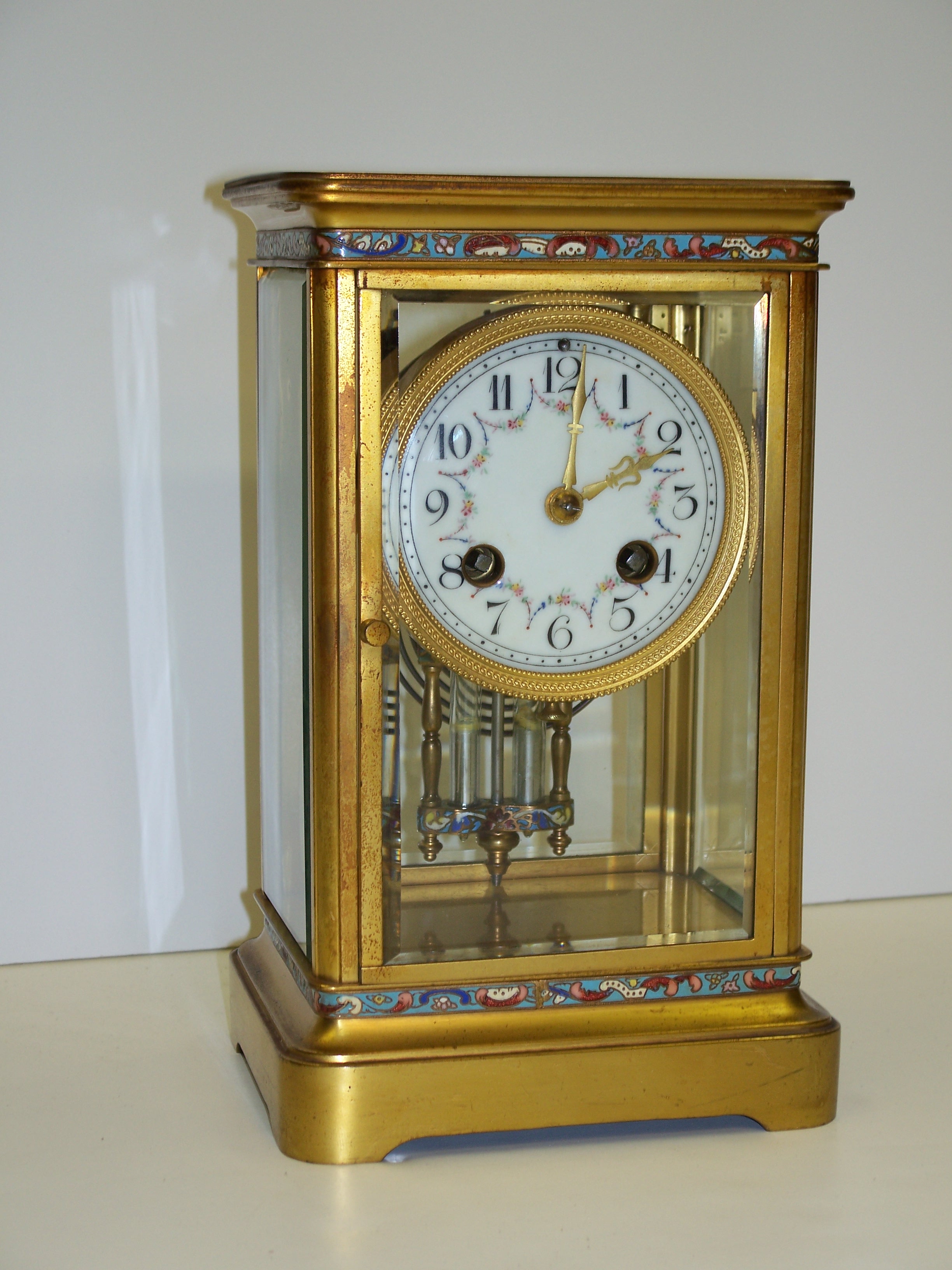 All four sides of this clock are beveled glass and are without chips or breaks. The porcelain inlay work is on the edge of the top as well as the bottom and is also found on the sealed mercury vial pendulum. The gold plating is tired but original. The Arabic, floral dial measures only 3″ in diameter and is in perfect condition. Hands and all parts are original—8-day duration between windings.
Ref. #M146
9″ tall x 5½" wide x 4¼" deep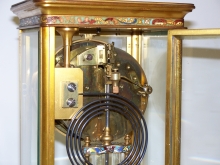 $985.00